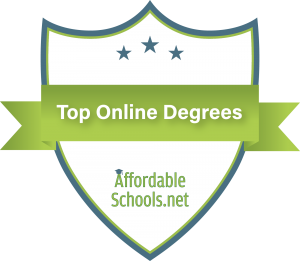 Earning an online Ph.D. in Sports Management is a great way for ambitious professionals to reach the highest positions available in the field. The average rate of growth for most professionals within sports management is around 9 percent, meaning it is growing faster than ever. This means it's a great time to earn a terminal degree and find senior-level careers, especially for dedicated professionals already in the field.
With so many working professionals looking for online Ph.D. in Sports Management degrees, it has come to update last year's ranking. The programs on this list are among the most affordable, providing professionals with a set of degrees that will help them meet their career goals without costing an arm and a leg. These online programs also come with a set of features that make them desirable for most professionals, giving them the option to choose the program that is right for them and their needs.
Methodology
This ranking would not have been possible without the research resources of the National Center for Education Statistics. Together with the site's publicly available College Navigator database, seven schools were chosen to be the basis of this ranking. Each school was independently researched and ranked based on several factors, the most important being the school's tuition rate for the program. The final five schools, which are listed below, were chosen and ranked based on the total estimated in-state graduate tuition rate for the entire program.
Ranking Low-Cost Online Ph.D in Sports Management
5. Northcentral University
San Diego, California
Online Doctor of Education, Sport and Athletic Management
Tuition: $72,430
Northcentral University confers an affordable online Ph.D. in Sports Management that is perfect for working professionals. This education-based degree was designed for professionals who are interested in working with student-athletes and those who wish to gain management positions within college sports. The degree is housed entirely online; there are no residency requirements. Students will find that the program is focused on the specialization of sport and athletic management; the curriculum is split between the core curriculum and the specialization. In lieu of a dissertation, students will be tasked with completing a capstone project that mirrors their interest in the field. Other requirements include a minimum of 60 credit hours of coursework and a comprehensive final assessment. Sample courses include Intercollegiate Sports Governance, Advising the Student-Athlete, and Financial Administration of Sports Facilities and Programs.
4. United States Sports Academy
Daphne, Alabama
Online Doctor of Education in Sports Management
Tuition: $52,470
The online Ph.D. in Sports Management that can be found at the United States Sports Academy was created as a flexible program that would give ambitious professionals the chance to complete a terminal degree that focuses on this area. This school is a member of the National Council for Accreditation of Coaching Education and the program is similarly accredited by the council. This is a 100 percent online program with no residency requirements. The program comes with three areas of specialization, including Leadership, Marketing, and Human Resource Management. Additionally, there are four different emphases that may be added to the program; these consist of Sports Theory, Sports Health and Fitness, Sports Medicine, and Sports Coaching. Students are advised that they will be required to complete a practical experience for the completion of this program. Other requirements include 66 credit hours of coursework, a dissertation, and a portfolio assessment. Sample courses include Combatting Corruption in Sports, Ethics in Sports, and Structure and Foundation of the Olympic Games.
3. Concordia University Chicago
Chicago, Illinois
Online Doctor of Philosophy in Health and Human Performance
Tuition: $50,267
Concordia University Chicago confers a low-cost online Ph.D. in Sports Management that is offered as an interdisciplinary degree to help students who are interested in a wide range of careers offered in the field. This is a research-focused degree that has a focus on exercise science and health promotion, two key issues within the world of sports. This program is offered entirely online and can be completed in three or four years with part-time study, making it a great choice for students who are working full-time. Students can expect to complete a minimum of 66 credit hours of coursework, a dissertation, and a comprehensive exam. Sample courses include Exercise for Disease Prevention and Management, Program Design in Sports Performance Training, and Sports-Specific Performance Training.
2. East Tennessee State University
Johnson City, Tennessee
Online Doctor of Education in Global Sports Leadership
Tuition: $36,900
The online Ph.D. in Sport Management that is conferred by East Tennessee State University is a program focused primarily on the global sports stage. This is an entirely online program; students may opt to complete a global study abroad for their practicum experience if they are interested, but it is not required. The program's curriculum has a strong focus on international sports and all the factors that may inform it, including learning about global governing bodies, laws the impact international sports, and more. Students will be expected to complete a minimum of 60 credit hours of coursework, an internship, a capstone project, and a comprehensive final exam. Sample courses include Interpersonal Relationships in Sport, International Model of Sport Leadership, and Effect of Global Governing Bodies on Sport Leadership.
1. Troy University
Troy, Alabama
Online Doctor of Philosophy in Sport Management
Tuition: $29,640
Troy University is home to an excellent online Ph.D. in Sport Management that is focused on providing students with a terminal education in theoretical and applied studies in the field. Successful completion of the degree will provide students with a wide array of career options, including teaching at colleges and universities or working for major league teams in the United States. This degree requires that a student complete a cognate area; some examples include Sport Marketing, Sport Tourism, and Legal Aspects of Sport. This degree requires a minimum of 60 credit hours, a dissertation, and a comprehensive assessment. Sample courses include Seminar on Legal Aspects of Sport, Sport Management Pedagogy, and Organizational Behavior and Leadership.
Frequently Asked Questions
What are the Career Options for an Affordable Online Ph.D. in Sports Management?
Post-Secondary Educator
Big League Sports Manager
Sports Agent
Sports Broadcast Journalist
C-Level Executive of a Sports Firm
Sports Biographer
Sports Marketing Director
Sports Coach
Documentary Filmmaker
Sports Journalist
Sports Statistical Analyst
Sports Public Relations Officer
Golf Course manager
Sports Physician
Director of an International Sports Organization
How Much Can You Earn in This Field?
The current average starting salary for this field is $35,000. Mid-career positions have an average salary of $50,000 while upper-level positions begin at $100,000. These ranges include all positions that directly or indirectly require a degree in sports management or can be obtained with this education. It does not include additional forms of compensation, such as bonuses or commissions, that are commonplace in the field.
One thing that professionals will need to keep in mind is that a terminal degree in the field is oriented towards management and academic positions. This refers to most professionals graduating with a Ph.D. in Management or Education who go on to work in these careers. The average salary for a sports manager or professor is around $125,000; this is dependent on a professional working for a sports firm or a private institution.
While it is possible to make a high salary in the field, professionals will need to consider that most high-paying positions include working directly with major league teams or reputable sports firms and agencies. These are competitive positions and both education and previous work experience are both factors in a professional earning the job.
There are other positions that pay less but are also less stressful. Working as a facilities director for a gym or training center pay around $60,000 but reduces the stress that comes from performance reviews. These jobs are on the rise and are slated to grow at an average of 8 percent through 2022.
However, there are other options for professionals who would like to craft a career that is a little more flexible. For example, professionals may choose to work as freelance statistical analysts or writers, choosing to work based on a contract rate instead of being salaried by one publication. Professionals may also choose to work as freelance consultants or authors, meaning their salary will be dependent on their work and how many projects they take on every year.
What are the Various Disciplines of Sports Management?
The most common disciplines in sports management are management, business, psychology, kinesiology, research, statistics, leadership, and sports. The relationship between these main disciplines is the foundation of any program within this field. Students will spend the majority of their course of study discussing and analyzing the dynamics at play and how each discipline informs the field.
There are a variety of sub-disciplines, including marketing, finance, law, administration, sport communication, and tourism. These are considered concentrations or cognate areas in the field; most programs will include one or all of these sub-disciplines within their degree program.
What Kind of Accreditation Exists for Doctoral Programs in Sports Management?
There are a variety of accreditations available for online Ph.D. in Sports Management programs. The most popular is the widely respected Commission on Sports Management. As the name suggests, the accrediting body focuses on educational programs aimed at students who wish to be sports managers after they graduate. Online programs are eligible to earn this accreditation, and indeed some on this list meet the criteria.
There are other accrediting bodies. Students who wish to take on a Ph.D. in Education that focuses on sports will find that there is a specialized credential offered by the National Commission on the Accreditation of Teacher Education. This accreditation is known as SHAPE America and it focuses on professionals who wish to focus on physical education in school settings.
Another accreditation that professionals may find useful is the National Council for Accreditation of Coaching Education. Many working students who are endeavoring to complete a sports management degree do so because they would like to be considered for coaching positions throughout the field. This accreditation will prove to employers that the student has demonstrated both the educational and practical experience necessary to be qualified candidates.
It is not necessary to complete an accredited degree to find employment; however, since most jobs in the field have a lot of competition from various candidates, it is recommended that students at least consider programs that hold the accreditation that may be of interest to them. Completing an accredited degree will not cost more than a non-accredited degree, but it will definitely be of benefit to any professional.
Are Practicums Required for Online Ph.D. in Sports Management Programs?
Some programs do require practicums for their students. However, students who take on a program that has practicums will find that it will be easier for them to complete it than it might first appear.
Online programs are known for requiring that practicums be completed in a student's community. This alleviates the stress of trying to find a practical experience near campus; this is especially true for out-of-state students. Community-based practicums are easier to incorporate into a working professional's life, especially if they are working full-time.
Just like on-campus programs, students will find that if they already work in a sports management setting, their current job may be a place for them to find a practical experience setting. This will require the student to inquire with their employers about finding the time and space to complete their practicum, something many employers are willing to facilitate.
Students who are interested in academia or research for their career may find that the programs they are interested in substitute research projects for the practical experience required. This is because research-based degrees focus on the research of the field, not necessarily the practical application. However, students who wish to teach in school settings may be required to complete an internship in a school-based setting to complete their degree.
Practicums are a great way for students who are not already in the sports management field to gain experience while still in an educational setting. While it may seem like a huge commitment, particularly if they are working full-time, it will provide them with practical experience that they can put on their resume after graduation. If practicums are an option for a program, students are highly encouraged to complete them.
Are There any Recommendations to Ensure Acceptance Into This Program?
Online Ph.D. Sports Management programs are known for accepting students from all career and educational paths. A doctoral candidate does not need to have a graduate degree in sports management to complete a degree in the field. This is why so many students who wish to work in the field are interested in completing the program.
Like many other programs, schools may have preferences for their doctoral programs. While a sports management degree is not necessary, any education or work experience in the field is recommended. This could be anything from earning a minor in the field at the undergraduate or graduate level to volunteering for intramural sports teams within the community. Anything related to sports, athletics, or management should be included in the application if possible.
Sports management is a degree about communication as much as it is about sports. This means that students who can demonstrate those abilities in a written essay, which is required by most programs in the field, will fare better than those who cannot. Students are encouraged to speak about their experiences with sports and any situations in which their communication skills resolved an issue or benefitted others. This will show the school that the student understands the relationship between teamwork and communication as it relates to sports management.
Why Do Some Programs Require Residency for Sports Management Degrees?
Residency is something that is required for online students by some schools; it is by no means only found in this field. Many schools find that requiring residencies, which generally last less than two weeks in the summer and one week during an academic term, will help facilitate a student's understanding of complex concepts and theories. It also helps to provide students with the ability to network with students and professors, something that benefits them after graduation.
While online programs are mainstream currently, there is still a lot to learn about the relationship between technology and education. Many schools feel that students focus better on their courses and are more apt to complete the degree if they are required to attend campus for certain events. Other schools believe that their students are ambitious and dedicated enough to complete their degree without the requirement, so these schools offer the programs fully online.
Residencies generally consist of immersive experiences, such as workshops or a lecture series, that need to be completed in person; these require live participation and is best done on-campus. Other residency experiences include intensive courses, which are completed one at a time and in less than two weeks, or international experiences that take place all around the world.
There are hybrid programs in this field that require long-term stays on campus, but students will find that schools either host the degree entirely online or are low-residency, meaning residency is required for a few days each term or each year. Working professionals will find it easy to schedule their residencies because they are told months in advance when they are required on campus, ensuring that they can complete both their educational and professional obligations.
Is a Dissertation Required for Completion of This Degree?
A dissertation is the most common culminating experience for Ph.D. programs; however, some schools have chosen to give students options or have them complete a capstone project. As more is understood about how online education works, schools are giving students ways to complete their degree that does not require a dissertation and an oral defense of that dissertation.
Students will find that most programs require a dissertation. This is especially true for research-based degrees, such as a Ph.D. in Education. The dissertation generally focuses on a student's cognate area or concentration and will provide them with a paper that can then be submitted to publications. It may also be a policy paper that could be of interest to sports agencies and authorities.
Some schools have chosen to have students complete a capstone project in lieu of the dissertation. This could be a case study paper that results with a student outlining a problem and setting forth a solution. This is similar to a dissertation but instead of being a hypothetical research question, the paper is grounded in a real-world problem. This is a great way for a student to demonstrate their ability to solve a problem.
Other schools give students options; the most common is a scholarly project, which is done in the real world and may be considered a practical experience, or a coursework-only path. The latter is a program in which a student has already demonstrated competency in the field and completes the same number of credit hours in coursework as they would have set aside for their dissertation. Each of these options is seen as ways for a student to complete their degree, so students are encouraged to seek out programs with different culminating experiences to see which one fits their needs the best.
Is it Necessary to Have a Degree in Sports Management to Be Accepted Into a Ph.D. in Sports Management Program?
No, it is not necessary to have a graduate degree in sports management prior to entering a Ph.D. program. The majority of schools who offer this program online or on-campus do not state that this is a requirement for acceptance; however, having some sort of educational or work experience in the field may be useful to students.
Many students who wish to earn a terminal degree in sports management already have some experience in the field. They could have entered the field through working in a variety of settings, such as teaching, working in business, or working their way up in a sports firm. Because of the vast amount of students who begin their career this way, a degree in the field is not necessary.
Something that students should keep in mind is that a degree or a minor in business would be beneficial for this degree. Even if a doctoral candidate has never worked in the field before, they may find that their business acumen would serve them well during their course of study. Courses in statistics, management, administration and more are helpful to those who wish to work in executive positions within the field.
Why are So Many Doctoral Programs in This Field Focused on Research?
Doctoral programs are terminal degrees. They are meant for students who are interested in learning the theories and concepts behind their field. While there are practical degrees available, most programs relating to sports management are based on researching sports science, sports psychology, and sports management. This is because there is still more to learn about human performance and athletic ability, leaving the field with the need for educated researchers.
Research is a large component of sports management. The psychology of the field, teamwork and communication are all sub-disciplines that demand more research be done. Students who complete research-related degrees are in a position to help facilitate a great understanding of the field as well as how best to implement any new advancements that come from the field.
How Long Does it Take to Complete an Online Ph.D. Program?
A Ph.D. program generally takes about four to six years to complete, regardless of whether a student chooses to learn on-campus or online. Because of the research requirements for the degree, students will find that they spend the first two or three years completing coursework and the rest of their degree completing their dissertation or culminating project.
It is possible to complete the degree in three or four years; this is dependent on a student's ambition and the school's term lengths. Some online programs have terms that last eight weeks instead of the traditional 16, making it easier for students to complete the coursework in fewer terms. This means they can focus on their dissertation and complete it in one year, enabling some students to complete the degree in three or four years.
Schools also make summer terms and winter intensives possible for their students. Intensives vary by school, and not all sports management programs have this as a possibility. Summer terms are more commonplace and enable a student to complete a course in four weeks, allowing them to take more courses throughout the summer.
Most students will find that they may need four or five years to complete the degree. This is because doctoral candidates often work full-time and have personal obligations. Having a flexible program that enables them to complete the degree part-time is more useful to them than graduating early, so this should be kept in mind. In the end, what matters is that a student completes the degree, not how long it takes to meet all the requirements.
Sports management is a wide-ranging field that requires a great deal of education, skills and knowledge from its professionals. From coaches to athletic directors, sports psychologists to agents, professionals understand the importance of a terminal degree in this field. An online Ph.D. in Sports Management provides working professionals with an affordable, flexible and accessible degree that will see them reach the heights of the profession, all while continuing to meet their personal and professional obligations.
AS Staff
This concludes our ranking of the Top 5 Most Affordable Ph.D. in Sports Management Online.
Related Articles:
Other Rankings of Interest: