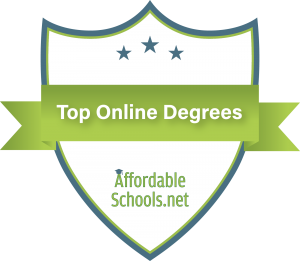 Business has long been the most popular undergraduate college program in the U.S., as well as a popular master's level program. There is also an ongoing need for advanced business and management skills in most industries. A type of degree that addresses all these facts is a Doctorate in Business Administration (DBA).
While a PhD in Business Administration covers the academic side of things, a DBA program typically offers more options, with graduates being qualified to teach at college and university levels, as well as pursue advanced careers in management or consulting. Common business careers for DBA graduates include:
C-level executive positions
analyst roles
high-level management positions
This article ranks all available online Doctorate in Business Administration degree programs in the country, from highest to lowest doctoral tuition costs.
NOTE: The program cost listed for each entry is for the full duration of each program. It is calculated by multiplying the minimum number of credits required for program completion by the published cost per credit. For some DBA programs, the total program cost is calculated from two different cost/credit values, with dissertation work credit cost differing from regular doctorate courses.
---
---
---
---
---
---
---
---
---
---
---
---
---
---
---
---
---
Ranking Methodology
Using data from both IPEDS Data Center and NCES (National Center for Education Statistics), we applied the following approach:
Find all U.S. colleges/ universities indicated in NCES and IPEDSo as offering "distance" graduate programs in "Business Administration." (NCES and IPEDS do not distinguish between distance and online programs.)
Manually verify all the business schools that actually offer online or hybrid doctorate degree programs in business administration.
Sort by smallest to largest average doctoral in-state tuition rates (excluding fees in most instances) as per NCES data at time of publication.
Select the 25 most affordable candidate institutions by in-state tuition. In this case, there are currently only 16 such candidates.
NOTES
Tuition for a given institution is subject to change. Fees are not included for most entries in this article.
Actual cost for online students may differ based on living arrangements. Online programs/ courses may have fees or differences not applicable to on-campus equivalents. Some programs listed in this article require partial on-campus residency to graduate.
Related Articles:
Other Rankings of Interest: