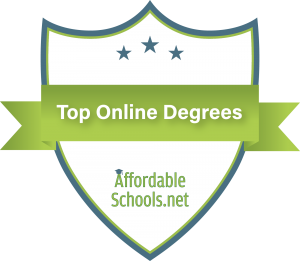 As businesses seek to develop greater efficiency and better processes, professionals who have earned an online Ph.D. in Organizational Psychology are in increasing demand. Organizational psychologists have the skills and knowledge necessary to use principles and tools with the goal of enhancing working environments and improving communication. An online Ph.D. in Organizational Psychology blends applied theory with the theoretical coursework of a traditional graduate psychology degree. With positions available in fields such as education and corporate communications, an online doctorate in organizational psychology prepares graduates for careers in just about every industry.
By pursuing an online Ph.D. in Organizational Development, Leadership, or Psychology, students develop specialized psychological skills and knowledge to occupy high-ranking positions in the field. Furthermore, doctoral credentials help students earn and maintain professional credentials, including state licensure as structured by the Society for Industrial and Organizational Psychology. Graduates with a doctoral degree may also be entitled to seek higher compensation than those with only a master's degree. Students who are considering this career path may benefit from the following ranking as we take a look at some of the most affordable online doctoral degrees in the discipline of organizational psychology.
Methodology
When searching for the best program to meet your professional goals, it is important to look at the big picture, including online fees, gainful employment disclosures, student satisfaction, retention rates, and accreditation. However, despite all of these factors that determine the quality of any given program, one of the first things prospective students look at is affordability. For this reason, we decided to compile a list to help online learners narrow down their choices based on budget. Using information obtained from the National Center for Education Statistics College Navigator database, we identified accredited colleges that offer an online Ph.D. in Organizational Psychology degree. Since we gathered an initial pool of 10 institutions and our ranking list was to include 10 schools, we did not need to narrow our results down any further. We ranked the schools based on in-state graduate tuition costs for the entire length of the program, ordering them from most expensive to least expensive.
Ranking Low-Cost Online Ph.D. in Organizational Psychology
10. William James College
Newton, Massachusetts
Online Leadership Psychology Doctorate
Tuition: $139,650
William James College offers a Doctor of Psychology in Leadership Psychology teaches students new tools and techniques that they can apply and test in their current roles. The curriculum focuses on the leadership psychology field and examines how people function as followers and leaders. Students can complete the coursework at their own pace through discussion boards, readings, and lectures. In addition to online course modules, students are required to visit the campus for a four-day residency three times per year. These intensives allow students to build strong networking connections, meet face-to-face with their faculty and peers, and practice new skills through experiential learning. In addition, students must complete a 400-hour internship project and a 600-hour practicum at an organization. The Psy.D. in Leadership Psychology program consists of 98 credits of study and can be completed in six years on a part-time basis or in four years of full-time study.
9. Adler University
Chicago, Illinois
Online Ph.D. in Industrial & Organizational Psychology
Tuition: $85,200
The Ph.D. in Industrial and Organizational Psychology at Adler University features an innovative doctoral curriculum that puts core concepts and the program's social justice mission into real-world practice. The fully online program is designed with working professionals in mind and can be completed entirely from a distance. Students must complete 75 credit hours of coursework, including at least 12 credits toward a dissertation. Areas of study include research methods and design, consulting skills, organizational theory, advanced talent management and motivation, leadership and management, and advanced group dynamics. There are no on-campus residency requirements. In addition to a dissertation, students must also complete a doctoral qualifying examination seminar and successfully pass a comprehensive exam. Graduates go on to foster psychologically healthy environments in fields as diverse as academia, nonprofits, corporate enterprise, consulting, and the public sector.
8. The Chicago School of Professional Psychology
Chicago, Illinois
Online Ph.D. in Organizational Leadership
Tuition: $84,940
The Chicago School of Professional Psychology offers an online Ph.D. in Organizational Leadership designed for supervisors or managers who are interested in becoming better leaders. This online program can be completed within three years of full-time study and prepares graduates to take on executive roles in nonprofit and for-profit businesses. The curriculum focuses on areas such as interpersonal dynamics, organizational interventions, team-building, strategic change management, research strategies, and human diversity and ethics. In addition to coursework, students also engage in two residencies, each lasting approximately three and a half days in Chicago. A third residency is optional. Students must also complete a dissertation in which they critically evaluate and synthesize relevant theory and research on the topic chosen for study. Graduates of the Ph.D. program are prepared to assume high-level consulting positions in today's multicultural, global business environment.
7. Keiser University
Fort Lauderdale, Florida
Online Doctor of Philosophy in Industrial and Organizational Psychology
Tuition: $84,000
Keiser University has both the reputation and the experience students look for when choosing an online Ph.D. in Industrial and Organizational Psychology. The 60-credit-hour program features eight-week courses, and students generally complete one or two courses at a time. The curriculum consists of foundation, human development, and research courses as well as core courses in areas such as personnel psychology, organizational psychology, consumer behavior theory and practice, testing and assessment in organizations, organizational applications, and interventions in social systems. Students are required to attend two on-campus residencies that provide an opportunity for mentorship and orientation. During the second residency requirement, students determine their dissertation committee and work on the details of their dissertation.
6. Northcentral University
San Diego, California
Online Industrial-Organizational Psychology, Ph.D.-Psy
Tuition: $69,750
Northcentral University offers a 60-credit-hour online Ph.D. in Industrial-Organizational Psychology. Students may earn their degree in four years, and the program requirements include coursework and a dissertation. Courses examine key topics such as organizational development, work motivation and attitudes, leadership and management, and consulting in health, education, and business. This program is more flexible than most as it offers weekly course starts and no scheduled lecture hours, group assignments, or weekly assignments. Students also have the ability to schedule their courses around their professional and personal obligations. Every faculty member has earned a doctoral degree and engages with students on a one-to-one basis for personalized mentoring.
5. Ashford University
San Diego, California
Online Doctor of Psychology
Tuition: $67,084
Ashford University offers a Doctor of Psychology with a specialization in industrial-organizational psychology for those looking to pursue careers in improving the mental and emotional health of others. The 62-credit program is offered in six- to nine-week course formats, and students become practitioner-scholars by developing their knowledge of the evidence-based practice, research, and theory in the specialization. The curriculum consists of 41 credits of core, capstone, and applied doctoral project course requirements, and those pursuing the industrial-organizational specialization will take courses in areas such as organizational consulting, professional and business ethics in organizational leadership, leadership and organizational cultures, current and global issues, human resources business strategy, and influence, motivation, and persuasion in the workplace. Graduates are prepared to use their knowledge to enhance employee satisfaction, increase productivity, and improve performance to meet changing business demands.
4. Capella University
Minneapolis, Minnesota
Online Doctor of Philosophy in Psychology, Industrial/Organizational Psychology Specialization
Tuition: $55,120
Capella University offers an online Ph.D. in Psychology with a concentration in industrial-organizational psychology that helps students learn how to increase team performance and create efficiency in organizations. The program is available mostly online and is broken down into four emphasis courses, five specialization courses, seven core courses, three dissertation research seminars, a comprehensive exam, and a dissertation for a total of 104 credits. Areas of study include program evaluation, consultation psychology, the psychology of leadership, principles of industrial-organizational psychology, and industrial-organizational psychology practices in human resource management. Students are required to attend face-to-face residencies that give them hands-on, intensive experience, and they can work through the program at their own pace on their own time.
3. Grand Canyon University
Phoenix, Arizona
Online Doctor of Philosophy in General Psychology With an Emphasis in Industrial and Organizational Psychology
Tuition: $39,000
Grand Canyon University's College of Doctoral Study offers a 60-credit-hour online Ph.D. in General Psychology with an emphasis in industrial and organizational psychology. Students begin working on their dissertation as soon as their first class begins via an integrated dissertation process. Students connect to both faculty and peers through two doctoral residencies, and areas of study include social and organizational principles, data and statistical testing, leadership, and human resource management. Students will also examine the influence of mass communication on social awareness and control as well as the social, group, and multicultural factors that affect individual behavior. The 60-credit-hour program does not lead directly to licensure. Graduates are prepared for positions in which they accelerate organizational, group, and individual performance through change management, coaching, and consulting.
2. Touro University Worldwide
Los Alamitos, California
Online Doctor of Psychology in Human and Organizational Psychology
Tuition: $35,700
Touro University Worldwide offers an online Ph.D. in Human and Organizational Psychology that allows students to further their education entirely online with no on-campus requirements. Suitable for professionals looking to pursue careers in consulting, education, or research, this degree utilizes a scaffolding model to guide its curriculum. Students start the program with theoretical coursework that provides a strong base for applied practice and research courses. Examples of course topics to expect include the scholar-practitioner model and the psychology of human resource management. After coursework is completed, students spend the remainder of the program researching and writing their doctoral dissertation. The degree does not lead to any form of licensure.
1. Aspen University
Denver, Colorado
Online Doctor of Education in Leadership and Learning – Organizational Psychology
Tuition: $29,900
Aspen University offers an online Ed.D. in Leadership and Learning with a concentration in organizational psychology. This executive, innovative doctoral program offers an all-encompassing curriculum which connects the application of new knowledge in real-world settings to theoretical underpinnings. The program is centered on three domains: reflective scholarship, transformational leadership, and both ethical and collaborative leadership. Students must complete 20 courses for a total of 60 credit hours of coursework, and they will examine key topics such as project management techniques, research design and methodology, the psychology of leadership, human potential and motivation, and building successful organizations that endure. Students are also required to pass a comprehensive proctored exam and complete a doctoral dissertation and defense. Graduates are prepared for leadership roles in various industrial and organizational settings.
Frequently Asked Questions
Organizational psychology centers on the cultivation and analysis of effective individual behavior within a corporate or group context. From developing employee training programs to studying consumer behavior, organizational psychologists help improve the efficiency of the business. Online Ph.D. in Organizational Psychology degrees offer diverse curricular content, enabling students to find programs that fit their goals and interests, whether they be in teaching, clinical application, or research. The following are some of the most frequently asked questions as they relate to doctoral degrees in organizational psychology as well as the career path itself.
What are the Career Options for an Online Ph.D. in Organizational Psychology Degree?
Graduates with an online Ph.D. in Organizational Psychology have several marketable skills that help to prepare them for careers in fields like administration, corporate consultation, education, and psychology. Psychologists and other professionals may have the freedom to create their own work schedules, and nearly 25 percent of psychologists are self-employed. Professionals working in the following common positions rely on their skills in communication, observation, and analysis. They rely on patience and compassion to help facilitate change, and they are effective problem-solvers.
Training and Development Specialist: These professionals work with organizations to improve job satisfaction and employee productivity. They provide personalized support as employees acquire new skills, develop and implement training programs, and assess current employment practices.
Postsecondary Education Administrator: This occupation usually requires a minimum of a master's degree for entry-level positions. With a doctoral degree, professionals may advance to higher levels of administration, which often includes responsibilities such as overseeing student organizations, creating programs to assist students, and developing school policies.
Postsecondary Teacher: Earning a doctorate in organizational psychology allows graduates to teach university and college students. These professionals grade assignments, create lesson plans, provide student support, and instruct courses. In addition, postsecondary teachers may serve on dissertation committees and help students develop plans of study.
Rehabilitation Counselor: Tasked with helping emotionally, physically, and mentally disabled clients become self-sustaining, these professionals serve as intermediaries, advocates, and therapists. A doctoral degree in psychology or counseling helps rehabilitation counselors with the skills needed for the administration of assessments, interdisciplinary collaboration, and the planning of treatments.
Psychologist: Psychologists are responsible for carrying out a number of tasks depending on their area of specialization. Many psychologists work in clinical facilities, equipping clients with the tools they need to confront problems and helping them overcome emotional difficulties. Other job duties include supervising new professionals and students, developing assessments, and conducting research.
A Ph.D. in Organizational Psychology is a specific degree. Students in this program usually have a pathway toward becoming an organizational psychologist, a professional who works with businesses and companies to increase workplace efficiency and employee satisfaction, among other things. Although an uncommon career, it is one that is growing in demand.
Another career option is that of a researcher or professor. While these positions are not always available together, most industrial-organizational psychologists tend to work as professors who are tasked with doing research for the college or university. This academic profession is focused on education and research, and it may lead to a position as a lead researcher for major corporations or the government. Professionals in this position may also be offered a job as a tenured professor when they reach a certain stage in their careers.
Many organizational psychologists open their own consulting firms, working for companies who may have a specific set of issues they need to have addressed. Organizational psychologists may seek positions as freelance writers for major publications, serving as conference speakers, writing books about the industry, or building their own company to teach other professionals about the importance of organizational psychology in the workforce.
How Much Can You Earn in This Field?
When considering a program, one of the first things prospective students want to know is how much they can earn after graduation. Knowing the return on investment (ROI) of a particular degree can help students decide whether or not it is worth their time, energy, and money to pursue said degree. In the field of industrial-organizational psychology, earning a doctoral degree helps to guarantee that graduate students will receive a higher salary than those who only hold a master's degree. However, the salary range is also dependent upon factors such as whether a professional works for the government, private or public universities, or for himself.
According to the U.S. Bureau of Labor Statistics (BLS), the average salary reported by industrial-organizational psychologists in May 2017 was $102,530 per year, or $49.29 per hour. The highest 10 percent earned more than $184,520, and the lowest 10 percent earned less than $50,730. The top-paying industries for this occupation are:
Scientific Research and Development Services: $119,690 per year
Management of Companies and Enterprises: $113,900
Management, Scientific, and Technical Consulting Services: $103,040
Colleges, Universities, and Professional Schools: $67,920
State Government, Excluding Schools and Hospitals: $67,780
What Are the Various Disciplines of Organizational Psychology?
Organizational psychology is an applied discipline, meaning that it takes aspects of other disparate disciplines in order to educate those considering a career in this particular field. It is a discipline of psychology, a rather large, expansive industry, but it has its own set of disciplines within itself as well. The field of organizational psychology relies on areas such as behavior, management, psychology, technology, science, math, and statistics. Those who pursue careers in the business sector may also need to understand business as a general discipline, human resources, marketing, and branding. Alternatively, academics and researchers focus on analysis, theory, and history while working in the field of organizational psychology.
Do You Need a Master's Degree to Apply to a Ph.D. in Organizational Psychology Online Program?
When thinking about entering a doctoral program without a master's degree, your chances of admission will depend entirely on the school itself. While it is rare that undergraduate students would skip the master's program and head straight into a doctorate, it can happen, so it is important to carefully weigh all of your options prior to applying for a program.
Some schools will not consider applicants who have not yet completed master's-level work in psychology. Further, institutions may not accept candidates who do not have any experience in the field of industrial-organizational psychology. This is due to the fact that these degree programs are structured with the goal of providing a pathway to licensure or other set career goals, building on top of education that is taught at the previous levels.
However, some institutions may admit students who do not have a master's degree as long as their bachelor's degree and work experience are in the field of psychology. Although candidates with professional experience in the organizational psychology field are typically preferred, these colleges and universities usually admit on a case-by-case basis.
By the same token, some schools not only accept students without a master's degree but also provide a pathway toward earning their graduate degree while pursuing the doctoral program at the same time. Sometimes referred to as a "concurrent degree plan," this program structure means that the student will confer the master's degree first while continuing their education toward the terminal degree. These institutions are highly sought-after by aspiring industrial-organizational psychologists as they are able to remain in the same department at the same college throughout their entire graduate education.
Is Accreditation for an Online Doctorate in Organizational Psychology Necessary?
Accreditation ensures that colleges and universities provide a high-quality education by adhering to a set of accreditor-approved standards and regulations. In the U.S., the most common form of accreditation is regional accreditation. Schools that have earned regional accreditation typically emphasize a strong liberal arts foundation, and they are generally public and private nonprofit, state-funded universities. On the other hand, schools that have achieved national accreditation are commonly for-profit institutions that specialize in vocational training. While both the Council for Higher Education Accreditation (CHEA) and the U.S. Department of Education (DOE) recognize both types of accreditation, many postsecondary institutions only accept credits earned from other regionally accredited schools. In addition, some universities may also acquire accreditation through the Distance Education Accrediting Commission, a third-party that specializes in the accreditation of distance learning and online degree programs.
When choosing a graduate program for the study of organizational psychology, prospective online psychology students should seek those that are accredited by the American Psychological Association (APA). This organization's accreditation process ensures that the school's psychology degrees adequately prepare students to meet the licensure requirements while also assuring prospective and current students as well as the community of the quality of the program.
The CHEA and the DOE recognize all national and regional accrediting organizations, requiring them to engage in ongoing reviews to ensure that accrediting bodies hold schools accountable for the standards set forth throughout the accreditation process. Not only do the CHEA and DOE serve as overseers, but they also enforce quality control regulations and advocate for consumers. Both the CHEA and the DOE operate databases that list every accredited program and postsecondary institution in the country. Prospective students may find these resources helpful as they compare and contrast potential Ph.D. and Psy.D. in Organizational Psychology programs.
Must Doctoral Students Pursue Licensure?
Although some programs do not offer a path to licensure, others build their curricula around it. Most students know that industrial-organizational licensure takes place after graduation so long as they pass the Examination for Professional Practice in Psychology (EPPP). Although licensure is a long road, it comes with a number of rewarding benefits.
In most cases, graduates who earn a doctorate from an accredited institution are required to sit for the EPPP. This examination is a mark of excellence in the field of industrial-organizational psychology, and it enables graduate students to practice their field in their state of residence. It also sets doctorate students apart from other employees or candidates who not yet earned a doctoral degree in organizational psychology.
Students who are not licensed may find difficulty seeking work in major corporations, and they are unable to refer to themselves as an official psychologist. For more information, prospective students considering licensure should consult the Society for Industrial and Organizational Psychology, where information is available regarding the various restrictions for each state.
Is There Anything Else You Can Expect From an Online Ph.D. in Organizational Psychology Program?
Online doctoral programs in psychology prepare students for careers as consultants, researchers, and practitioners. Regardless of the specialization, most psychology programs offer the same fundamental required courses such as the ones listed below. These classes emphasize applied and theoretical knowledge, and while they can vary depending on the school and program itself, graduate students can expect to complete some form of the following courses:
Theories of Personality: In this course, students are familiarized with contemporary and historical theories of personality. Students use theoretical knowledge to conceptualize human behavior, and they examine modern approaches to psychotherapy. This course provides the foundation for advanced clinical practice and scientific inquiry, and online doctoral programs often require it as part of their core curriculum components.
Research Methods: This course allows students to interpret research for the purpose of developing their own research projects, and it emphasizes the best ways to use statistical methods in order to analyze data. Students gain skills in mixed-methods, qualitative, and quantitative research design, which prepare them for careers in consultation and research.
Psychophysiology: A course in psychophysiology looks at human behavior from a biological perspective. Students acquire knowledge of biofeedback techniques and neurological processes, exploring the relationship between behaviors and the brain. Students also examine psychophysiological research and learn how to integrate it with psychological theories. Students can qualify for careers in research and clinical practice once they have a strong understanding of psychophysiology.
Organizational Psychology: In this course, students are prepared to work with companies in all types of industries, using psychological principles with the goal of enhancing work environments. Topics include communication across organizational levels, personality traits, and group dynamics. Students may also study multicultural issues in the workforce and strive to develop strategies that promote improved communication and conflict resolution.
Organizational psychology is a vital part of the workforce, maybe more so now than ever. With technology ever growing and altering the way we do business, we must understand how behavior, psychology, and communication can positively or negatively impact the workplace. This ranking seeks to highlight the best organizational psychology programs in the field, indicating how important it is to everyday life in various work environments. The above top most affordable Ph.D. in Organizational Psychology online degrees will hopefully help even the most ambitious student strengthen their positions or find a new exciting and rewarding career in the field of organizational psychology.
AS Staff
This concludes our ranking of the Top 10 Most Affordable Online Ph.D. in Organizational Psychology.