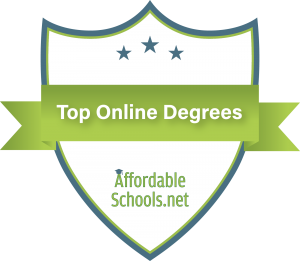 Today's online Ph.D. in Marriage and Family Counseling degree is a great way to earn a valuable degree and open doors to a number of solid career choices, all from the comfort of one's home. However, not all online graduate degrees in this field are created equal, and it can be difficult to determine the best program to meet your needs and career goals. For this reason, we have compiled the following list to provide anyone interested in the field of marriage and family counseling with a condensed list of high-quality, affordable degrees. Whether you are a new therapist or a working mental health professional, an online marriage and family therapy doctoral program can help you develop the abilities, skills, and knowledge you need to become a successful marriage and family counselor.
Methodology
In order to provide future marriage and family counselors with the most accurate representation of affordable yet high-quality online family counseling Ph.D. programs, we began with a master list of 10 schools created using data from the College Navigator database at the National Center for Education Statistics. Since our goal was to find the top 10 programs, we did not need to narrow down our results any further. However, they are detailed below based on in-state graduate tuition for the entire length of the program, listed in order from most expensive to least expensive.
Ranking Low-Cost Online Ph.D. in Marriage and Family Counseling Degrees
10. Antioch University New England
Keene, New Hampshire
Online Ph.D. in Marriage and Family Therapy
Tuition: $108,694
Antioch University offers an 86- to 89-credit online Ph.D. in Marriage and Family Therapy that not only focuses on the general aspects of marriage and family therapy but also takes a slight social justice approach as well. This low-residency program is designed to be completed in three years of full-time study, with two years of practical experiences and coursework and one year of a dissertation. Although courses are available online, students are required to attend four three- to five-day residencies that allow them to engage in a face-to-face setting. The program follows a cohort format, and students are admitted every fall and work throughout the program at the same pace.
9. Nova Southeastern University
Fort Lauderdale, Florida
Online Ph.D. in Family Therapy
Tuition: $105,120
Nova Southeastern University offers an online Ph.D. in Family Therapy designed to prepare graduates for careers as senior clinicians, supervisors, researchers, and professors. This 96-credit-hour program integrates clinical practice and systemically oriented theory, qualitative and quantitative research, and language and thinking systems. The program is intended for those with master's degrees, and it is accredited by the American Association for Marriage and Family Therapy (AAMFT). Students must complete a core curriculum as well as clinical internships designed to provide students with full-time, supervised experience. Core coursework covers areas such as systems theory, systemic family therapy, theories of marriage and family therapy, thinking systems, human development across the life cycle, and group psychotherapy.
8. Alliant International University
San Diego, California
Online Marriage and Family Therapy Doctorate
Tuition: $77,770
At Alliant International University, Students may pursue an online Psy.D. in Marriage and Family Therapy that equips students with an enhanced understanding of the complexity of love, the assessment and treatment of individual and group systems, and diversity within the family unit. Through a wide range of research labs, internships, and practical training, the program exposes students to a diverse spectrum of human relationships. Course offerings include sex therapy, group therapy, parent-child therapy techniques, chemical dependency, couples therapy, and research methods as well as two practicums, an internship, and a doctoral dissertation. Graduates are at the forefront of understanding the needs of non-traditional families, widening their experience and skill set to meet the growing demand for family counselors.
7. Northcentral University
San Diego, California
Online Doctor of Philosophy in Marriage and Family Therapy
Tuition: $75,432
The IACSTE- and COAMFTE-accredited online Ph.D. in Marriage and Family Therapy at NCU is a 63- to 99-credit-hour program that consists of 21 to 35 courses. Students can complete the degree with 56 months, and it includes five specializations in areas such as medical family therapy, general family therapy, couple therapy, child and adolescent therapy, and therapy with military families. The program is aligned with standards set by the COAMFTE, helping students develop the knowledge and skills needed to become a successful marriage and family therapist. Students may complete the doctoral practicum and nine-month internship experience within their own communities, and faculty members will provide assistance and suggestions for finding a local placement site and qualified supervisor in the students' areas. Graduates of the program find employment as researchers, instructors, administrators, or clinicians.
6. Argosy University
Denver, Colorado
Online Doctoral Degree in Counseling Psychology
Tuition: $52,608
Argosy University offers an online Doctor of Education (Ed.D.) in Counseling Psychology that trains students to pursue careers as leaders within the field of counseling as teachers and supervisors. The program is ideal for those who have already earned a master's degree in counseling in areas such as pastoral counseling, school counseling, social work, or marriage and family therapy. The program includes a rigorous research component that provides training in research within the counseling field. Courses offered cover topics such as group counseling theory and practice, ethics in practice, diagnosis and treatment planning, models of clinical supervision, multicultural issues in counseling, and marriage and family therapy. Students must complete 60 credit hours of coursework, including a 12-credit-hour dissertation course sequence.
5. Eastern University
St. Davids, Pennsylvania
Online Ph.D. in Marriage and Family Therapy
Tuition: $49,440
Eastern University offers an online Ph.D. in Marriage and Family Therapy that is designed for students looking to expand their minds and hearts while developing the skills necessary to meet the challenges of today's society. The 60-credit program includes studies and research in counseling theories and practice, integrated with theological inquiries. The coursework is available online with residencies at the school's main campus in St. Davids. Students are required to create a present a significant research project that results in a dissertation, contributing to the field of marriage and family therapy. Eastern also offers a related program if students wish to pursue a 48-credit Doctor of Arts in Marriage and Family Therapy Studies instead.
4. Amridge University
Montgomery, Alabama
Online Ph.D. in Marriage and Family Therapy
Tuition: $46,800
The online Ph.D. in Marriage and Family Therapy at Amridge University trains students to conduct original research while applying basic knowledge of counseling techniques. The curriculum covers areas such as research methods, cultural diversity, problems with addiction and abuse, and theories of human development. Students may complete the 60-credit program in four years of full-time study. The program not only teaches basic family therapy methods that can be utilized in a clinical setting, but it also trains students to identify various symptoms of mental health disorders in order to determine the best treatment plans for their clients. Since the program is offered in a hybrid format, students are required to complete some coursework online while still benefitting from a traditional classroom environment. Students must complete comprehensive exams as well as a doctoral dissertation, and the program is not designed to prepare students for licensure as professional counselors.
3. Texas Woman's University
Denton, Texas
Online Ph.D. in Family Therapy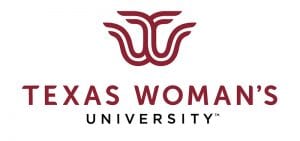 Tuition: $36,677
Texas Woman's University offers an online Ph.D. in Family Therapy. This high-quality hybrid program requires students to complete the face-to-face portion of the curriculum on-campus in Denton, Texas. Graduates may complete the remainder of their coursework online. Students must complete at least 90 semester hours above the bachelor's degree, including six semester hours for the doctoral dissertation, and areas of study include clinical theories and applications, advanced research, and foundations of teaching, supervision, and leadership. The curriculum contains the courses required by the Texas State Board of Examiners of Marriage & Family Therapists, allowing students to sit for the national licensing examination after they earn their degree. Graduates are prepared for a number of careers in the field of psychotherapy, including positions in schools, social service agencies, community agencies, and private practices.
2. Liberty University
Lynchburg, Virginia
Online Ed.D. in Community Care and Counseling – Marriage and Family Counseling
Tuition: $33,915
Liberty University offers an online Ed.D. in Community Care and Counseling with a focus on marriage and family counseling. A non-licensure degree, this program trains students in best practices for assessing family and marital issues, helping students refine their skills in the treatment, assessment, and research of couples and families. The 57-credit doctoral degree is available entirely online, with optional intensive courses on-campus in Lynchburg, Virginia. Students are prepared for careers as outpatient care therapists, marriage and family counselors, and church counselors. Prospective students should keep in mind that Liberty's instruction is significantly impacted by a Christian worldview. The program consists of 27 credit hours of foundational courses in research and theory, 14 credit hours of classes in marriage and family counseling, and a dissertation and internship totaling 15 credit hours.
1. University of Louisiana Monroe
Monroe, Louisiana
Online Doctor of Philosophy – Concentration in Systemic Studies
Tuition: $21,683
Those interested in learning about theory over practice should consider the online Ph.D. in Marriage and Family Counseling with a concentration in systemic studies at the University of Louisiana Monroe. This program teaches students to assess the underlying ideas of systemic family therapy, and coursework looks at issues from different disciplinary perspectives, including social ecology, ethnography, and family systems. Due to the theoretical nature of these disciplines, the program is nonclinical and scholarly; it does not lead to marriage and family therapist licensure. Students must complete 60-credit-hours of coursework, and students enrolled full-time can complete the coursework portion of the degree within two years. The dissertation component may take an additional one to three years to complete. The program uses a seminar-style, synchronous format, and each student is expected to actively participate in discussions. Students must only visit the campus to defend their dissertations; no residencies are required.
Frequently Asked Questions
What are the Career Options for an Online Doctorate in Marriage and Family Counseling Degree?
Online Ph.D. programs in marriage and family counseling provide students with the skills and knowledge they need to pursue careers in higher education institutions, community resource centers, and private mental health clinics. Professionals use research and counseling skills to evaluate the effectiveness of intervention techniques, implement evidence-based treatments, and creatively approach client problems. Therapists and counselors exhibit strong critical thinking, speaking, and listening skills, and they require compassion, empathy, patience, and technical skills in order to be successful. The following are several careers that one can pursue with an online Ph.D. in Marriage and Family Counseling:
Postsecondary Teachers: Adjunct professors may teach one or two courses per semester while maintaining employment off-campus, while full-time college professors conduct research, advise students, and teach courses on a regular basis. Those who are pursuing an online Ph.D. in Marriage and Family Counseling develop the skills they need to conduct departmental research and teach graduate-level courses.
Social and Community Service Managers: Social and community service managers are usually employed by social service agencies and community mental health agencies. These professionals are responsible for evaluating and implementing various mental health programs. They secure funding through grants, communicate with stakeholders, and collect and analyze program data.
Substance Abuse, Behavioral Disorder, and Mental Health Counselors: Employed by residential facilities, outpatient centers, and private agencies, addiction professionals help their clients recognize and overcome compulsive behaviors such as gambling, overeating, and abusing drugs. These counselors help families and individuals suffering from emotional distress triggered by mental illness, loss, and daily stressors. Many mental health counselors choose to focus on a specialty area within this field.
School and Career Counselors: School and career counselors work closely with students and their families, balancing administrative and clinical job duties. These professionals address the behavioral and emotional issues of individual students and also participate in schoolwide functions, including career counseling and teacher collaborations. Earning a doctoral degree in marriage and family therapy online prepares school and career counselors for consulting and supervisory positions at the district level.
Marriage and Family Therapists: These professionals work with families and couples to overcome mental health obstacles. More than 25 percent of marriage and family counselors work in private mental health facilities, and professional duties include equipping clients with coping strategies, establishing a safe environment for emotional exploration, and conceptualizing problems that arise within family systems.
What is the Salary Expectation for Marriage and Family Counselors?
With such a variation in the field of marriage and family counseling as well as the field of counseling in general, it is difficult to generalize a pay rate for this particular Ph.D. program. The many factors at play include those of market supply and demand, complexities in compensation packages, experience, location, role and responsibility, and the job itself. However, according to the Bureau of Labor Statistics, the average income for a marriage and family counselor is approximately $48,790 per year, or $23.45 per hour, as of May 2017.
What Curriculum Can You Expect in an Online Doctoral Program in Marriage and Family Counseling?
The classes listed below represent some of the most important courses prospective family counselors can expect to take when earning a doctoral degree in marriage and family counseling, including topics in research design, addiction treatment, and family systems. Although the exact courses and details differ from school to school, these types of doctoral degrees usually offer the following classes:
Systems Theory: Students examine mental health issues from a systems approach, exploring the different types of social interactions that influence group and individual behavior. Most of these types of courses include topics in the roles of family members, family dynamics across the human lifespan, and prominent family systems theories, preparing students to work in a number of diverse family therapy settings.
Substance Abuse Treatment: A course in substance abuse treatment provides an overview of treatment techniques and the theories of addiction. Throughout this class, students learn how to conduct biopsychosocial interviews and implement formal assessments. The course explores addiction from the perspectives of family systems and individuals, and students learn about the most effective intervention strategies for addicted clients and their loved ones.
Research Methods: Students learn how to conduct literature reviews while also using statistic analysis to measure mixed-methods, qualitative, and quantitative data. The course prepares students for the dissertation aspect of the degree, and researchers and clinicians use their knowledge of research methods to conduct their own studies and further build upon results of previously conducted studies and inquiries.
Human Sexuality: This class investigates the many aspects of human sexuality, including the social, psychological, and biolbiologicalocal factors, that influence sexual attitudes and behaviors toward sex. Students learn about challenges in relationships and sexual dysfunctions, and they acquire the skills they need to work with couples and individuals experiencing sex-related problems.
Couples Therapy: Encompassing theories of clinical approaches and couple relationships, the knowledge students acquire through this course provides a foundation for careers in marriage and family therapy. The course examines counseling methods, relationship stages, and attachment styles for couples and also familiarizes students with frequent issues that can come about in their relationships.
How Long Does it Take to Earn an Online Ph.D. in Marriage and Family Counseling?
The average online doctoral degree in marriage and family therapy consists of 60 credits of coursework and can be completed in four years of full-time study. However, there are a number of factors that can influence this completion time, including student enrollment status, courseload limits, and fieldwork requirements. For instance, programs that allow students to take one course per time take significantly more time to complete than programs that require full-time enrollment. Additionally, students who decide to pursue a concentration or specialization may require additional time to earn their degree if they must complete additional credits.
Online Ph.D. programs in marriage and family therapy typically feature either cohort learning or individually paced structures. Cohort programs require students to maintain the same pace as their classmates, while individually paced programs allow students to complete the coursework on their own schedule. These programs typically offer more flexibility, numerous start dates, and rolling admissions, but many doctoral degrees use a cohort model that promotes networking, collaboration, and peer cohesion.
Are There Any Professional Organizations for Marriage and Family Counselors?
Students and graduates of online Ph.D. in Marriage and Family Counseling programs can broaden their opportunities for continuing education and employment by seeking membership within a professional organization. In addition to serving members through peer collaboration and advocacy, these organizations implement ethical regulations with the goal of advancing professional standards. Professional organizations are a major resource for those just entering the field as they often provide access to scholarly research and student liability insurance. Some of the leading organizations in the field of marriage and family counseling include the American School Counselor Association (ASCA), the American Counseling Association (ACA), and the American Association for Marriage and Family Therapy (AAMFT).
Is Accreditation Important For an Online Ph.D. in Marriage and Family Counseling?
In addition to preventing students from pursuing a low-quality academic degree, accreditation ensures that degrees across the country produce graduates with comparable educational training and adhere to a specific set of standards. This standardization process helps schools to maintain academic integrity while advancing professional practices. National and regional accreditation agencies are the main accreditors of colleges in the U.S., with almost 90 percent of schools indicating regional accreditation. Often considered the "gold star" of recognition, regional accreditation ensures that postsecondary institutions are continuing to offer high-quality education and degrees. In addition, accreditation allows schools to easily transfer credits to other accredited institutions; many programs do not accept transfer credits earned from unaccredited colleges or universities.
In addition to national and regional accreditation, there are agencies that provide specific accreditation for online marriage and family counseling programs. These include the Distance Education Accrediting Commission, which is responsible for overseeing online degrees, and the Council for the Accreditation of Counseling and Related Educational Programs (CACREP). The CACREP assesses curricula and faculty qualifications in order to promote excellence in counselor education, including online marriage and family therapy programs.
What Additional Strategies Can You Use for Success When Pursuing This Degree?
Students interested in a career as a marriage and family therapist are already poised for future success if they are thinking about earning a doctoral degree. Pursuing a Ph.D. in Marriage and Family Therapy opens many doors in terms of career opportunities, salary earnings, job responsibilities, and more. That said, there are a number of strategies in this arena with many focuses and individual goals to match every student's needs. In addition, any student at a typical university or college should look to their school's resources and staff to get the best methods for success in that institution's particular program. Additional tips to keep in mind include:
Connect with those who can help you. If you begin to have concerns or problems at any point during the program, be vocal. Don't stay quiet. Reach out to your coaches, school counselors, or your professor and open whatever dialogue is necessary to figure out the issue as well as a solution to rectifying the problem.
Establish a workspace. Most college work occurs outside of the classroom, especially for those pursuing online degrees. Find a non-distracting, comfortable place in which you can regularly study and work at your own pace.
Research the professors. All professors are not the same, and it can be beneficial to find out as much as you can about the teachers via other students and the web before you commit to a particular class.
Take control. This is your education, your journey, your future, and your debt. Step up and own it. Don't let others second-guess your goals, which brings us to our last point.
Do what you love. Finally, remember that above all, focus on what interests you. By choosing coursework and a career that draws you in instead of pushes you away, you have already taken a significant step toward success in your future career.
AS Staff
This concludes our ranking of the Top 10 Most Affordable Online Ph.D. in Marriage and Family Counseling.
Related Articles:
Other Rankings of Interest: