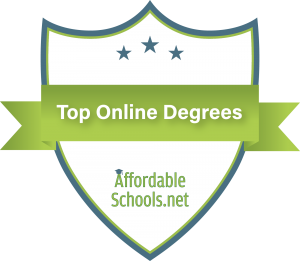 Earning an online Ph.D. in Special Education degree prepares students for one of two career paths: a position in a research organization or agency or for work in a university or college. These programs typically include a research dissertation or apprenticeship, core and elective coursework, and practical experiences designed to help graduates develop hands-on skills and knowledge that they can use in the field. Although many doctorates in the field of special education are available on-campus for traditional students, those seeking this terminal degree may consider the flexibility that an online program has to offer.
The following list of the top 20 most affordable online doctoral degrees in special education takes into account not only the graduate cost of tuition but also accreditation and the program's reputation as well. With the increased acceptance and presence of online Ph.D. programs across the country, many state schools and prestigious private institutions alike are offering degrees for working professionals looking to further their education while upholding their work and family responsibilities. Doctorates in special education are limited, however, and this field is an emphasis usually housed within an overarching field such as leadership. The following list consists of 20 postsecondary schools that we hope will guide prospective students as they research and select the school that best meets both their professional goals and their budget.
Methodology
We have created the following list of affordable online doctoral degrees in special education for prospective students considering entering this exciting and rewarding career path. Using the National Center for Education Statistics' College Navigator database, we conducted a search for the term "Ph.D. in Special Education degree online." Since our search results included a list of 20 schools and we had aimed to provide 20 institutions for the purpose of this ranking, we did not have to narrow down our list any further. However, the schools are ordered below from most expensive to least expensive based on in-state graduate tuition for the entire length of the program.
Ranking Low-Cost Online Ph.D. in Special Education
17. Nova Southeastern University
Fort Lauderdale, Florida
Online Doctor of Education With a Specialization in Special Education
Tuition: $79,800
Nova Southeastern University offers an online Ed.D. with a concentration in special education. This program is designed for students seeking careers as service providers, administrators, or professors. Together with a full-time faculty member, students are responsible for creating their own individualized program of study that meets their professional and personal goals. Although the program is available mostly online, students must come to campus to attend a Summer Institute as part of the program requirements. Due to the flexibility of the distance learning delivery method, students can complete their doctoral degree in special education without relocating or disrupting their work and family obligations. Students must complete at least 54 credits of coursework in areas such as multicultural issues, law and policy, collaboration and consultation, and issues in special education administration. Concentrations are also available in applied behavior analysis and autism.
16. Drexel University
Philadelphia, Pennsylvania
Online Ed.D. in Educational Leadership and Management
Tuition: $73,370
Students interested in pursuing a career in special education may consider the Ed.D. in Educational Leadership and Management program at Drexel University. Available with a concentration in special education leadership, students must complete between 60.5 and 61.5 quarter-credits, and the program is available entirely online with no on-campus residencies required. Students can expect coursework in areas such as organization and administration, instructional and curriculum leadership, and school law and policy as well as a six-credit dissertation. Students may take classes via a cohort format on a part-time basis and earn their degree within three years, or they may take one course per term and complete the program within five years. Multiple internship opportunities in school administration or special education are also available. Graduates are prepared to lead complex organizations, including government offices, service agencies, and schools.
15. Northcentral University
San Diego, California
Online Special Education, Ed.D.
Tuition: $72,430
In Northcentral University's online Ed.D. in Special Education, students investigate application opportunities, case studies, federal mandates, and specific court and legal cases related to the six pillars of the Individuals with Disabilities Education Improvement Act (IDEIA). The curriculum addresses privacy issues, family rights, appropriate educational decisions, discipline, service delivery requirements, and student placement for a total course requirement of 54 credit hours. Students may complete the required 18 courses within 40 months, and graduates are prepared for careers in university positions or as school district administrators of special education programs.
14. Regent University
Virginia Beach, Virginia
Online Ph.D. in Education – Special Education
Tuition: $58,125
The online Ph.D. in Education at Regent University features a specialization in special education. Students learn how to understand the history behind best practices, develop research-based interventions, and interpret data. Course topics examine areas such as strategic planning and program evaluation, qualitative data analysis, research design and analysis, and the Christian worldview for educators. Although most coursework is provided online, students are required to come to campus for a four-day residency every July throughout the course of the 75-credit-hour program. This residency allows students to gain professional, hands-on experience as well as interact with faculty members. Graduates have gone on to pursue careers in central office executive leadership, education advocacy, education policy, and education research. Regent also offers a 66-credit-hour Ed.D. for students pursuing leadership positions in special education and/or careers in policy, consulting, and advocacy.
13. Concordia University Chicago
River Forest, Illinois
Online Ed.D./Ph.D., Leadership: Special Education Specialization
Tuition: $57,157
Students attending Concordia University Chicago may pursue a doctorate in special education. The school offers two options: a Ph.D. and an Ed.D. The Ph.D. consists of 67 credit hours of coursework and focuses on qualitative research, statistics, survey design, quantitative research, and research design. A practitioner track program, the Ed.D. requires 61 credit hours of study and features courses dedicated to special education advocacy and leadership. Both programs include a comprehensive exam and a dissertation, and coursework includes classes in assistive technology for students with disabilities, current trends and issues in special education, and special education law and policy. Coursework is delivered asynchronously, and graduates are prepared to become educators and scholars who hold leadership roles in public and private schools.
12. Gwynedd Mercy University
Gwynedd Valley, Pennsylvania
Online Accelerated Executive Doctorate in Educational Leadership
Tuition: $52,110
Gwynedd Mercy University offers an online doctorate in educational leadership, an accelerated degree that gives students the option to pursue a concentration in special education. The 54-credit-hour program can be completed in three years, and students learn how to become successful in nonprofit and government organizations, policy organizations, universities and colleges, and school districts. Areas of study include statistical analysis, organizational research and theory development, foundations in special education, and administration and supervision of special education programs. Courses are provided in five- to seven-week blocks, and students are required to participate in three residencies: two on-campus and one international experience. Students also work on their dissertation throughout the duration of the program. Upon completion of the special education specialization, graduates may be eligible for supervisory certification.
11. St. John's University
Queens, New York
Online Literacy, Doctor of Philosophy
Tuition: $51,660
St. John's University offers a 42-credit-hour Doctor of Philosophy in Literacy which is designed to encourage proactive research that advocates for social justice and equity while seeking solutions to problems faced by children with learning disabilities. Students take core courses in research perspectives, current topics in literacy, and the models and processes of reading and writing acquisition. The research core includes topics such as educational research and data analysis, qualitative research, and mixed-methods research. All of the classes are provided entirely online, and the school offers two summer sessions for students who cannot commit to classes during the traditional school year. Students take two courses for seven consecutive semesters and can complete the class portion of the degree within two years and one semester. A dissertation is also required in order to earn the degree. Graduates are prepared for roles as literacy leader advocates, school literacy specialists, and teacher educators.
10. Ball State University
Muncie, Indiana
Online Doctorate of Education With an Emphasis in Special Education
Tuition: $46,800
Ball State University offers a Doctor of Education with an emphasis in special education. Included in this program are five areas of concentration: general special education, high incidence, teaching and learning, applied behavior analysis and autism, and policy and administration. The degree is provided in a hybrid format consisting of both on-campus and online coursework. Although most of the classes are available online, students are required to complete at least 15 credits on-campus in Muncie. This can be accomplished over two consecutive semesters and allows students the opportunity to collaborate with faculty and focus on research. In addition to core coursework, research classes, and the on-campus residency requirements, students must also pass a comprehensive examination and write a doctoral dissertation that contributes to the solution of important problems in applied behavior analysis and/or education.
9. Hampton University
Hampton, Virginia
Online Doctor of Philosophy in Educational Management
Tuition: $45,870
Students pursuing the Doctor of Philosophy in Educational Management at Hampton University can choose from four tracks: special education, STEM leadership, PreK-12 education, and higher education. The curriculum consists of 66 credit hours of coursework and combines leadership training with theory. Each course lasts nine weeks, and most students earn their degree within 30 months. Areas of study include instructional improvement, school governance, policy and politics in education, and diversity and equity in education In addition to core coursework, students are required to complete a comprehensive examination, an internship, and a dissertation. Students can earn credit for credit-by-examination, life experience, or military training and apply these credits to their doctoral program.
8. University of Toledo
Toledo, Ohio
Online Ph.D. in Curriculum and Instruction – Special Education
Tuition: $45,290
The University of Toledo's online Ph.D. in Curriculum and Instruction with a concentration in special education requires a minimum of 70 credits of coursework. Students must complete special education classes, develop their research skills, attend professional seminars, and participate in a unique virtual internship that allows them to gain professional experience from home. Students can complete the program in four to five years by taking two courses or six credits per semester. Although classes are provided online, students are required to attend an in-person meeting with a faculty member two times per year during the dissertation portion of the program. Graduates are prepared to assume positions in higher education, developing the skills and knowledge necessary to meet the needs of learners with disabilities and their families.
7. Grand Canyon University
Phoenix, Arizona
Online Doctor of Education in Organizational Leadership With an Emphasis in Special Education
Tuition: $39,000
The online Doctor of Education in Organizational Leadership with an emphasis in special education at Grand Canyon University consists of 60 credit hours of coursework and features an in-depth, research-based approach. From the start of the program, students begin to work on their dissertation, and in addition to completing online coursework, students are required to attend two dissertation-themed residencies. During the program, students concentrate on issues surrounding ethics in politics in regards to special education. Further, the curriculum includes the study of the history and theories of special education as well as different methods and interventions for various environments. Courses in leadership practices are also studied to help guide professions within external and internal frameworks. Graduates pursue careers as school administrators, policymakers, curriculum developers, and special education consultants.
6. Slippery Rock University
Slippery Rock, Pennsylvania
Online Doctor of Education in Special Education
Tuition: $37,284
Slippery Rock University offers an online Doctor of Education in Special Education in which asynchronous and synchronous coursework is offered to students pursuing a career in this field. Students are also required to take face-to-face courses on weekends during the summer terms. The 60-credit curriculum consists of a dissertation, a special education core, a leadership core, and a research core. Students can expect to take classes in instructional leadership, research methods for teacher leadership, and positive classroom interventions. The program follows the cohort model, allowing students to move through the program as a group, and it can be completed in three years of study while taking two courses per semester. Students may also apply up to 12 approved credits from their master's degree toward the doctoral program.
5. University of Northern Colorado
Greeley, Colorado
Online Ph.D. in Special Education
Tuition: $37,120
The Ph.D. in Special Education at the University of Northern Colorado allows students to pursue specific goals and interests in the field of special education. Students work in collaboration with their advisors on individualized instruction in public policy and advocacy, evidence-based practice, research methodology, pedagogy, and theory. Other areas of focus may include university teaching, special education research, behavior disorders, and autism. Most part-time students can earn their degree in three to five years after completing the 77 required credit hours. In addition to coursework, students must complete a 180-hour externship related to exceptionalities. UNC is home to three separate special education training centers, giving doctoral students the opportunity to advocate for changes in special education. Graduates are prepared for leadership positions in private and public schools as well as businesses, government organizations, and colleges.
4. Liberty University
Lynchburg, Virginia
Online Doctor of Philosophy in Education – Special Education
Tuition: $35,700
Liberty University offers an online Doctor of Philosophy in Education with a concentration in special education. Through in-depth research and advanced course content in teacher preparation, research, and leadership, this program expands students' knowledge, training, and skills in special education. Students also study program and curriculum development for children with special needs, behavioral disorders, and those who need a challenge in gifted programs. The program requires 60 credit hours of coursework and can be completed in three years. Students benefit from fully online classes provided in eight-week formats, and they may be entitled to transfer up to 15 credit hours toward the degree. Liberty also gives graduate students the option to meet face-to-face during on-campus intensive in Lynchburg while developing their writing and research for the final dissertation phase of the program. Graduates are prepared to work in state/federal governments, business, K-12 education, and school leadership.
3. West Virginia University
Morgantown, West Virginia
Online Special Education Doctoral Degree
Tuition: $24,948
The College of Education and Human Services at West Virginia University offers an online Ed.D. in Special Education that is designed to prepare leadership professionals to assume responsibilities and roles in professional development in disability service agencies or schools. Graduates may also attain positions in personnel preparation at universities or colleges. The curriculum consists of core foundation courses, research core classes, a comprehensive exam, and a dissertation preparation and defense. Students must complete at least 42 credits beyond the master's degree before they begin the dissertation phase, and all requirements must be completed in no more than five years after admission into the program. Those who have earned their Ed.D. in Special Education from WVU have gone on to become secondary and elementary school teachers, education administrators, health educators, special education teachers, postsecondary school teachers, and kindergarten teachers.
2. University of Colorado Denver
Denver, Colorado
Online Doctor of Education, Leadership for Educational Equity
Tuition: $24,210
The Doctor of Education in Leadership for Educational Equity program at the University of Colorado Denver features an innovative specialization in early childhood special education. The 54-credit-hour program is designed for professionals who strive to support young children by improving their educational outcomes. Students are prepared to work within organizations and school districts in administrative roles, providing guidance and leadership. Students can choose from either a five-year or a three-year track. The five-year option is more flexible for students already employed with prior work and family obligations, while the three-year track follows a cohort model in which students take two courses per semester and progress through the program together. Courses are scheduled with flexibility in mind and are offered in weekend, weekday, online, hybrid, and/or summer intensive formats. Prior to graduation, students must complete a doctoral research project.
1. Texas Tech University
Lubbock, Texas
Online Special Education – Ph.D.
Tuition: $24,083
Texas Tech University offers an online Ph.D. in Special Education that consists of 90 credit hours of study. Students may be eligible to transfer a maximum of 30 credit hours toward the doctoral degree. The program is offered in a hybrid format, meaning that while most of the classes are available online in an asynchronous format, students are required to spend consecutive fall and spring terms as well as portions of summer terms on-campus in Lubbock. Due to the year-long residency requirement, this program is more practical for those who reside near the TTU campus. Students can expect a curriculum that includes coursework in leadership, program evaluation, research, and grant and proposal writing. Students are also required to complete additional doctoral components such as an internship, a dissertation, and a qualifying examination. Candidates often intern with special education programs in colleges, social service organizations, public school agencies, education service centers, or education research organizations.
Frequently Asked Questions
What are the Career Options for an Online Ph.D. in Special Education Degree?
Graduates who earn a Ph.D. in Special Education may find their career options are nearly endless. While Ph.D. programs favor research for utilizing scientific methods to improve the treatment and knowledge of childhood impairments, Ed.D. programs tend to emphasize instructional practice for application in administration, IEP development, and teaching. The following are five gratifying, lucrative careers in which both types of doctoral degrees would be useful:
Educational Diagnostician: Earning a doctoral degree in special education may fulfill state requirements for becoming licensed to identify learning struggles in PreK-12 settings. Educational diagnosticians are upper-level consultants tasked with conducting psycho-academic tests. They also monitor children's progress, mentor teachers on best practices, present to IEP committees, determine special education eligibility, and collaborate with specialists such as speech therapists.
Nonprofit Executive Director: Outside of the traditional school setting, graduates may pursue leadership positions in nonprofit organizations. Executive directors are responsible for implementing public-private partnerships, handling public relations concerns, scheduling community outreach initiatives, recruiting staff and volunteers, balancing budgets, managing fundraising efforts, and setting operational policies.
Special Education Professor: Students who are not interested in PreK-12 teaching may instead consider a career as a special education professor. These individuals present at scholarly conferences, edit professional journals, conduct research labs, write recommendations, counsel students about career choices, modify curricula for learning needs, and create and deliver courses.
Applied Behavior Analyst: The ABA designation is recognized by the Behavior Analyst Certification Board for professionals well-versed in the positive reinforcement strategies used to address neurodevelopmental disorders and autism. ABA specialists lead training in social skills, establish service referrals, develop intervention plans, serve on IEP teams, consult with teachers on behavior management, and perform behavioral tests.
Director of Special Education: The Director of Special Education is responsible for cross-building special education services. These professionals have cabinet-level duties like observing teacher performance, directing Medicaid billing, ensuring regulatory compliance, hiring intervention staff, submitting budget proposals, and establishing district IEP policies.
How Much Can You Earn in This Field?
Earning an affordable online Ph.D. in Special Education can help graduates increase their potential income as those with a terminal degree are known to command higher salaries than those with only a master's degree. According to the U.S. Bureau of Labor Statistics (BLS), the median annual wage for special education teachers was $58,980 in May 2017. This figure can be further broken down into categories as follows:
Preschool: $53,640
Kindergarten and elementary school: $58,600
Middle school: $59,510
Secondary school: $60,180
The median annual wages for special education teachers topped out in two industries: local elementary and secondary schools, which saw an average salary of $59,720, and private elementary and secondary schools, which reported an average salary of $51,300 per year.
In addition to considering the potential earnings for this particular field, the BLS indicates that employment of special education teachers is projected to grow eight percent from 2016 to 2026, about as fast as the average for all occupations. While the growth of this field will vary depending on the type of institution in which one works, overall demand will be driven by the number of special needs students enrolling in schools and the growing need for special education services. Enrollment has increased slightly in terms of special education programs, and it should continue to rise as children with disabilities are increasingly being identified earlier than they had been in previous years.
What is the Curriculum Like for a Doctorate in Special Education?
As is the case with any other degree program, the curriculum offerings will vary depending on the school selected. Prospective students should keep in mind that an online degree's delivery method and curriculum influence how students learn the material, the material they learn, and how long it takes for students to complete the program. Below are some of the most common courses one can expect in a Ph.D. in Special Education curriculum:
Dissertation: Most doctoral programs require students to complete some type of concluding project or capstone. The most common final project comes in the form of a doctoral dissertation, for which students conduct original research about a topic of their choosing, write a paper about their findings, and present and defend the paper before a faculty panel or dissertation committee.
Policy Analysis and Development: Aside from academia, advocacy and policy are two of the most common fields that special education graduates pursue. The special education curriculum might include a course that helps students learn how to advocate, analyze, and create policies related specifically to the field of special education.
Psychological Foundations of Learning: Knowing the science behind learning and how exceptional students learn best are crucial for students looking to become special education professionals. This course provides students with a background in both the methodology and the history of educational psychology.
Qualitative or Quantitative Research Methods: All doctoral programs consist of research-based courses and requirements, including those in special education. As many graduates pursue careers in academia, an environment in which professionals conduct original research, these courses provide students with the best practices and tools for doing so.
Grant Writing and Professional Writing: Grant writing is a crucial skill for any researcher or professor. Since many graduate students pursuing a doctorate in special education will need funding to conduct their research, learning how to write grants and proposals is a critical component of their education, and this course prepares them for that element of their professional lives.
Does it Take a Long Time to Earn an Online Ph.D. in Special Education?
The amount of time one can expect to invest in the doctoral degree in special education depends on a number of factors. For instance, programs that deliver coursework synchronously, or where students and instructors are online at the same time, may take longer than those delivered asynchronously, where students can access materials at their own convenience. By the same token, programs that are organized into a cohort model in which students move through the program together may proceed at a slower pace than individual models in which students proceed at their own convenience.
Generally speaking, students pursuing an online doctorate in special education are required to complete between 60 to 70 hours of coursework. Most programs are provided on a part-time basis, allowing working professionals to continue to meet any outside work or family obligations, and can be completed within three to five years. In most cases, students spend the final year of the program researching and writing their doctoral dissertations.
Do You Need to Attend an Accredited Doctorate Program in Special Education?
Pursuing a program from an accredited college or university is important because these institutions have passed repeated quality checks and evaluations conducted by third parties. Those who have not earned accreditation have either not taken the time to apply or have failed to meet the standards set by the accrediting organization. There are two types of accreditation to consider, national and regional, and each has its own purpose. Although both are a form of recognition, national accreditation typically applies to field-specific, vocational, or for-profit schools, while regional accreditation is awarded by only six organizations split up based on geography.
When looking for program-specific accreditation, aim for schools that have been accredited by the Council for Exceptional Children (CEC). The CEC is the leading organization for special education students, professionals, and teachers, and it lays out standards that help to mold both the creation and evaluation of doctorates in special education. The CEC is also tasked with ensuring special education students are prepared as best as possible to attain positions in the field after graduation.
The two organizations that are responsible for overseeing accreditation are the Council for Higher Education (CHEA) and the U.S. Department of Education (DOE). The former focuses only on accreditation and recognizes more than 60 organizations, while the latter oversees all national matters related to education, including federal loans and accreditation. Both organizations have lists of accredited schools available on their websites.
Are There Any Professional Organizations in the Field of Special Education?
Professional organizations are designed to help members stay on top of best practices, which is vital in a field such as education where methodologies and techniques are always changing as professionals continue to create new research. In addition, many special education organizations offer annual conferences and opportunities for professional development, which are smart moves for those who wish to network and locate new job possibilities. The following are three of the most important organizations in the field of special education.
National Organization on Disability (NOD): The NOD advocates for disabled workers across the country, and those who are involved with advocacy or policy or professionals who teach students who will likely face obstacles seeking employment later in life would benefit from joining this professional organization.
National Association of Special Education Teachers (NASET): Arguably one of the most important professional organization for teachers, the NASET offers access to the latest research, advocacy and policy opportunities, training, professional development, and conferences.
Council for Exceptional Children (CEC): CEC creates standards for special education programs at the collegiate level and also provides access to publications, professional development opportunities, and ways for members to get involved with advocacy and policy.
Compassionate students interested in the field of education may find purpose and meaning in the special education specialization. With a growth-rate projection that mirrors the national average and a competitive salary, become a special education consultant or teacher is a worthwhile option for many professionals. Students who pursue an online Ph.D. in Special Education or an online Ed.D. in Special Education develop the skills, knowledge, and tools necessary to become consultants, professors, or administrators, or they may choose to teach at the K-12 levels.
AS Staff
This concludes our ranking of the Top 20 Most Affordable Online Ph.D. in Special Education.
Other Rankings of Interest: