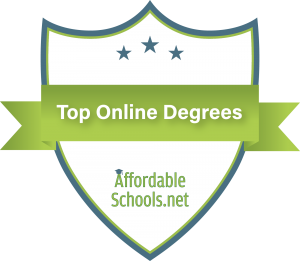 Teachers looking to pursue an online Ph.D. in Early Childhood Education will find diverse career possibilities improving, administering, and developing classroom programs for kids from infancy through age eight. Doctorates in Early Childhood Education are the field's most prized, highest degrees that display the ability to mold and nurture the potential of young students. Holding either a Ph.D. or Ed.D. allows professionals to stand out from other candidates and command a higher salary and greater responsibilities. Those who have prior work and family obligations would do well to consider a distance learning program that allows for the greatest flexibility possible by following an individually paced format versus a cohort model.
When consulting the following ranking of the most affordable online Ph.D. degrees in Early Childhood Education, prospective students should keep in mind that, while the focus of this list is on early childhood education for students from PreK to third grade, we have included a number of programs designed for ages K-12. Pursuing a K-12 program still allows ECE majors to focus on early childhood education as these degrees usually cover the realm of PreK-3 within the K-12 curriculum.
Methodology
In order to pinpoint the most affordable online Ph.D. in Early Childhood Education degrees with the goal of helping prospective students narrow down their options, we consulted the College Navigator Tool at the National Center for Education Statistics (NCES). We conducted a search for the term "Ph.D. in Early Childhood Education degree online" and examined the 22 institutions generated from our search. We then narrowed down the list into the top 19 most affordable online doctoral degrees in early childhood education based on in-state tuition for the length of the program. We took care to provide readers with information about institutions that have earned either national or regional accreditation and, in some cases, programmatic accreditation. Our final results are ranked below in order from the most expensive tuition to the least expensive tuition.
Ranking Low-Cost Online Ph.D. in Early Childhood Education
19. Fielding Graduate University
Santa Barbara, California
Online Ph.D. in Infant and Early Childhood Development
Tuition: $161,000
Fielding Graduate University confers a Ph.D. in Infant and Early Childhood Development degree, a multidisciplinary program that includes the neurosciences, speech and language development, physical therapy, occupational therapy, education, and mental health. The faculty teaches atypical and typical family development using a curriculum that includes cross-cultural, social, behavioral, cognitive, emotional, and physiological perspectives. Students must complete core coursework in foundations, leadership competencies, electives, and a research praxis/project as well as an intervention course, a comprehensive essay, and a dissertation for a total program requirement of 89 semester hours. Optional concentrations are available in 11 areas such as evidence-based coaching, organization development, reflective practice/supervision, and somatics, phenomenology, and communicative leadership. Graduates may earn their degree in three years, and a combination of documented prior learning and transfer credit may enable students to enter the program with advanced standing.
18. Northcentral University
San Diego, California
Online Ph.D. in Early Childhood Education
Tuition: $72,430
Students may pursue an online Ph.D. in Early Childhood Education from Northcentral University. This program is available entirely online and is designed to help students develop an understanding of early childhood education policy, curriculum, and research. The competency-based degree emphasizes teaching and research across a variety of topics, including stakeholder partnerships, curriculum and assessment, program administration, literature, and childhood development. Graduates are prepared to pursue leadership positions in higher education organizations, schools, and research as well as in settings relating to child development and education. Students are required to complete 20 courses for a total program course load of 60 credit hours, and graduates can earn their degree within 45 months. Students may enjoy no scheduled lecture hours, weekly course starts, and the ability to schedule courses around their professional and personal obligations. Students also benefit from one-on-one interactions with their professors as they receive personalized mentoring throughout the course of the program.
17. Nova Southeastern University
Fort Lauderdale, Florida
Online Doctor of Education With a Concentration in Educational Leadership
Tuition: $71,820
Nova Southeastern University offers an online Ed.D. with a specialization in educational leadership that is designed for practicing school and district administrators, classroom teachers, and education leaders pursuing a PreK-12 administrative track. Throughout the curriculum, students develop leadership skills through best practices, analysis, and self-reflection with the goal of solving problems in the workplace. Students must complete at least 54 credits in order to earn their degree, including 24 credits in the concentration, 12 credits of research courses, six credits of electives, and 12 credits of either a qualitative or quantitative dissertation. Coursework is available online, allowing busy professionals to earn their degree without long commutes or work disruption, and it might not meet the requirements for certification and/or licensure in some states. Graduates are prepared to be leaders in improving schools and other learning environments.
16. Regent University
Virginia Beach, Virginia
Online Ph.D. in Education – K-12 School Leadership
Tuition: $58,125
Rated the top online graduate education program in Virginia by U.S. News & World Report in 2018, the Ph.D. in Education with a concentration in K-12 school leadership from Regent University provides continuing education for teachers seeking initial administrative endorsement to prepare for positions such as assistant principal or principal. The research-based program is provided entirely online with the exception of four-day residencies in the summer that allow students to connect with other students and faculty. Courses are offered in eight-week sessions, and students must complete 77 credit hours in order to graduate. Those who complete the program are prepared to become key administrators, school superintendents, assistant principals, principals, and members of university faculty. Graduates may also be eligible to complete the School Leaders Licensure Assessment (SSLA) by participating in an optional test preparation course.
15. Concordia University Chicago
River Forest, Illinois
Online Ed.D./Ph.D., Leadership: Early Childhood Education Specialization
Tuition: $57,157
Offering both Ed.D. and Ph.D. degrees, Concordia University Chicago's program in early childhood education consists of 61 to 67 credits in early childhood-related studies in research methods, trends, and legal issues. Students must also complete a comprehensive exam, a dissertation, and an internship. Areas of study include cultural and socioeconomic influences, leadership and supervision, models of assessment, and reading instruction, literacy, and language. The program is available entirely online, although students may choose to complete courses on-campus. In addition, throughout the program, students are required to reflect on their practices and their beliefs as they relate to education. That reflection emphasizes the development of servant leadership and competency within the context of Christian values and integrity. Graduates are prepared to assume leadership roles in the leadership and administration of organizations, higher education, and in politics, advocacy, and policy.
14. Southern New Hampshire University
Manchester, New Hampshire
Online Doctor of Education in Educational Leadership
Tuition: $54,963
The Doctor of Education in Educational Leadership at Southern New Hampshire University consists of multiple pathways: a cohort-based program available throughout Vermont and a low-residency program based in Manchester, New Hampshire. The latter is designed for PreK-12 leaders, executive directors, curriculum specialists, and higher education administrators looking to lead in a variety of system-level organizations. The cohort model employs collaborative conversations, scholarly readings, innovative strategies, and action-based frameworks to engage all candidates in the reflection on and analysis of contemporary educational issues. Students must complete 57 to 60 credits of study in areas such as applied research, sociocultural analysis of the education system, educational scholarship, and theory into practice. Candidates are required to participate in eight days of summer residency for three summers and once-a-month class meetings held on Sundays or Saturdays throughout the three terms. Students may graduate within three years, although progress toward completing the program and dissertation depends on the individual student.
13. Gwynedd Mercy University
Gwynedd Valley, Pennsylvania
Online Executive Doctorate in Educational Leadership
Tuition: $52,110
Gwynedd Mercy University offers an innovative, online, accelerated executive doctorate in educational leadership. This 54-credit-hour program can be completed in fewer than three years and offers students a motivational learning community in which they can develop the attitudes, knowledge, and skills necessary to transform and lead educational institutions. Students have the opportunity to choose from one of three areas of interest: leadership in PreK-12 schools and school districts, leadership in higher education, and leadership in special education. Those pursuing the PreK-12 concentration will take coursework in areas such as advanced statistical analysis, cross-cultural perspectives and educational leadership, organizational research and theory development, and educational policy in research and practice. Students pursuing the PA Superintendent Letter of Eligibility must also complete practicum experiences, and all students are required to research, write, and defend a dissertation.
12. Hampton University
Hampton, Virginia
Online Doctor of Philosophy in Educational Management
Tuition: $45,870
The Doctor of Philosophy in Educational Management from Hampton University gives students the experience and skills to adapt in the dynamic educational environment while leading organizations. The accelerated 66-credit-hour program provides specialized instruction, and students can choose from concentrations in PreK-12 education, higher education, special education, and STEM leadership. Each course lasts approximately 9 weeks, and students can complete the program in two and a half years. The advanced curriculum focuses on current and relevant issues and topics in executive educational leadership as well as applied research, dispositions, and leadership competencies that professionals need to be effective in educational settings. Students have the opportunity to focus their dissertation on actual problems facing educational organizations, and candidates benefit from access to a network of successful educational organizations and leaders to support their career, professional, and intellectual development.
11. Grand Canyon University
Phoenix, Arizona
Online Doctor of Education in Organizational Leadership With an Emphasis in K-12 Leadership
Tuition: $39,000
The College of Doctoral Studies at Grand Canyon University offers a Doctor of Education in Organizational Leadership with an emphasis in K-12 leadership. This 60-credit program consists of eight-week courses and trains students in the best practices of leading fiscal management, administration, and teachers in K-12 education. Students study politics and history as well as the structure and governance of the modern K-12 educational system. Through scholarly research and theory, students also examine how to build a qualified, effective community that drives student achievement. In addition to coursework in research design and data analysis, strategic planning and change, and ethical dilemmas and stewardship, students complete a dissertation and doctoral residencies. Graduates may earn their doctoral degree in K-12 leadership within 39 months of study and are prepared for careers as consultants, counselors, teachers, and faculty or school administrators.
10. University of Northern Colorado
Greeley, Colorado
Online Educational Leadership Doctor of Education
Tuition: $37,120
Students pursuing the Doctor of Education in Educational Leadership from the University of Northern Colorado are prepared for roles in P-12 district leadership, teaching in higher education, advocacy, and applied research. The curriculum emphasizes original research, the analysis of data, and critical reading in addition to content courses in individual concentration areas such as research and administrator licensure. Coursework is delivered primarily face-to-face across six Saturdays per semester, and these classes are supplemented with online components as well as three online-only courses. Students will benefit from in-person connections developed through on-campus studies, but the flexibility of online learning allows working professionals to fit the program around their family and work lives. Students can complete the program in two to two and a half years excluding the time devoted toward the dissertation, which will take place after coursework is finished.
9. University of South Carolina
Columbia, South Carolina
Online Doctor of Education in Curriculum & Instruction – Curriculum Studies Concentration
Tuition: $33,703
The University of South Carolina confers an online Doctor of Education in Curriculum and Instruction with a concentration in curriculum studies. Informed by the Carnegie Project on the Education Doctorate Consortium (CEPD), the program is designed for professional educators looking to pursue careers as curriculum specialists in higher education institutions, PreK-12 settings, or in the private sector. Specifically, the curriculum studies concentration emphasizes concerns for equity and human growth and development, cultural issues, self-knowledge, and social justice through a theory- and practice-based approach to diversity education. Students are prepared for the challenges of curricular administration, including curriculum design and implementation, ethics and morals, and culture and leadership. The program does not result in school administration or teacher certification. Students can earn their degree within 36 months after completing curriculum and instruction courses, the curriculum studies concentration, professional development concentration courses, research concentration classes, and a doctoral dissertation.
8. University of Alabama at Birmingham
Birmingham, Alabama
Online Ph.D. in Early Childhood Education
Tuition: $33,000
The Ph.D. in Early Childhood Education from the University of Alabama at Birmingham is only one of a handful of doctoral degrees in the U.S. that is devoted entirely to ECE. In contrast to a generic approach to training, students immerse themselves in doctoral-level experiences that specifically focus on early childhood service, teaching, and research. Students can expect doctoral-level courses, internships, seminars, and experiences where they can choose to concentrate in one of five areas: early intervention/young children at risk, diversity and emergent bilingual learners, early childhood curriculum, early childhood literacy, and Piagetian Theory. At least two semesters of dissertation hours are required, and the school supports Blazer Graduate Research Fellows — full-time graduate research assistants dedicated to performing research-related assignments that benefit the early childhood education program and faculty.
7. Wilmington University
New Castle, Delaware
Online Ed.D. in Educational Leadership
Tuition: $32,232
Wilmington University's College of Education offers an online doctorate in educational leadership that is designed to prepare innovative scholar-practitioners who are able to address the challenging facing today's schools. Students can choose from three pathways of study: the District Leader track, which studies impactful change across the K-12 spectrum; the School Leader track, which inspires candidates to enrich and problem-solve interactions among leadership and faculty at the school level; and the Teacher Leader track, which is the only program of its kind in the area and supports the role of advanced practitioners in the K-12 classroom. The total number of credits required varies based on the concentration selected, but students must complete between 49 and 51 total credits. Using accelerated learning options, a hybrid online/face-to-face schedule, and a skillfully designed curriculum, the program can be completed in three years.
6. University of South Alabama
Mobile, Alabama
Online Executive Doctoral Program in Educational Leadership
Tuition: $26,520
The College of Education at the University of South Alabama confers an executive doctoral program in educational leadership. The Ed.D. is an intensive 60-credit-hour, cohort-based program designed for educators pursuing a terminal degree in educational leadership. Due to the executive format, students are able to continue working while pursuing the program on a full-time basis. Two tracks are available, one for higher education administrators and one for P-12 administrators. Coursework is delivered using a combination of fully online, face-to-face, and blended formats. Students examine key topics such as qualitative, quantitative, and mixed-methods research, legal issues, assessment and valuation, global education, finance, and ethics. The guiding principle throughout the program is that of effective leadership.
5. University of Colorado Denver
Denver, Colorado
Online Doctor of Education, Leadership for Educational Equity
Tuition: $24,210
The University of Colorado Denver's School of Education & Human Development offers a Doctor of Education in Leadership for Educational Equity. The 54-credit-hour program is provided in a hybrid format, with courses conveniently scheduled to accommodate working professionals. Classes are available in online, hybrid, weekend, weekday, and/or summer intensive formats. Students can choose from either a three-year or a five-year track. The former is structured into a cohort where students take two courses every semester, including the summer. The five-year track is for those looking for additional time to complete the program in order to balance family and work commitments. Students take classes year-round, including during the summer. The curriculum for both tracks covers inquiry, leadership and learning, and equity in urban and diverse communities. Students are exposed to innovative, applied inquiry as well as public policy work, interdisciplinary connections, context-specific best practices, and real-world problem-solving in colleges, districts, schools, and other community-based educational contexts. A doctoral research project is also required.
4. University of Missouri
Columbia, Missouri
Online Doctor of Education in Educational Leadership
Tuition: $23,155
The University of Missouri confers an online doctoral degree in educational leadership. This 46-credit-hour program is delivered in a blended format that includes both online and on-campus course requirements. All students participate in coursework Wednesday evenings during the spring and fall semesters with either an assigned partner institution or online in a synchronous format for those assigned to a virtual cohort. Students can expect coursework in educational policy, organizational analysis, leadership theory and practice, and the content and context of learning. Students may earn their degree within four years, and graduates of this program lead across a PK-20+ context as faculty, university administrators, directors, superintendents, principals, and more.
3. East Carolina University
Greenville, North Carolina
Online Doctor of Education in Educational Leadership
Tuition: $22,435
The Doctor of Education in Educational Leadership at East Carolina University is a hybrid online/on-campus program designed to prepare experienced educational leaders for positions at the senior level in K-20 settings. Throughout the program, students develop the abilities, skills, and knowledge necessary to resolve complex educational problems and issues. Coursework covers key topics such as political systems analysis, curriculum and instructional leadership, planning studies, policy analysis, organizational theory, human resource development, and leadership theory. Students must complete 60 semester hours beyond the master's degree. In addition to coursework, students must complete a dissertation. After completing the program, K-12 leaders who hold a North Carolina supervision and/or administrative license may be eligible to upgrade those licenses.
2. New Mexico State University
Las Cruces, New Mexico
Online Curriculum and Instruction – Doctor of Education
Tuition: $19,899
The Curriculum and Instruction Department at New Mexico State University offers two doctoral degrees: a Doctor of Philosophy (Ph.D.) and a Doctor of Education (Ed.D.) Both degrees ask students for a lifelong commitment to pedagogy, learning, and teaching as well as to service and research. Although the curriculum and academic course of study for both programs are the same, the Ph.D. requires competency in the second language or computer tools sequence, while the Ed.D. requires a minimum of 66 credit hours, including 44 hours of coursework and 18 hours of dissertation. In addition, students can choose from one concentration and four options within the program, including a concentration in educational learning technologies or options in early childhood education, critical pedagogies, bilingual/TESOL, and language, literacy, and culture.
1. Western Illinois University
Macomb, Illinois
Online Doctorate of Education – Educational Leadership
Tuition: $16,066
Western Illinois University confers a hybrid Doctor of Education in educational leadership designed to develop leaders who enable educational institutions to exceed, regardless of the obstacles they face. The program is offered in a blended format, meaning courses are offered both online and on-campus, and students generally take two courses per semester. The curriculum features an inquiry-based, collaborative structure that unites students as they explore how applied technology, research, theory, and a heightened political understanding serve to resolve these issues. Students pursuing this doctoral degree have two options of study. The traditional option is geared toward educators aiming to work in the PreK-12 environment as consultants, superintendents, central office administrators, principals, and teachers. The other focuses on educational leadership in higher education. Both programs can help students seek superintendent licensure.
Frequently Asked Questions
What are the Career Options for an Online Ph.D. in Early Childhood Education Degree?
Graduates who earn a Ph.D. in Early Childhood Education may pursue careers in instruction, research, and leadership. Some doctoral degree-holders work in curriculum development, policy development, or research, while others advance their administrative careers. Others work in the classroom as highly qualified early childhood teachers or as teacher educators. Those who earn a Ph.D. in Early Childhood Education may consider becoming an instructional coordinator, a PreK-3 literacy coach, or one of the following:
Kindergarten or Elementary School Teacher: Kindergarten and elementary school teachers provide children with a foundation in areas such as social studies, science, reading, and math. They help their students develop strong communication skills and study habits. Other responsibilities include implementing and enforcing behavioral standards, preparing students for standardized tests, communicating with parents regarding student progress, and preparing and delivering lessons.
Elementary, Middle, or High School Principal: These administrators are responsible for overseeing the school's daily operations. They manage school security, student discipline, curriculum implementation, and class schedules. They may also assess teacher performance, evaluate test scores, and discuss the progress of students with parents and other faculty.
Postsecondary Education Teacher: Postsecondary teachers prepare graduate and undergraduate students for teaching careers. They stay informed about current research and trends, evaluate student progress, deliver lessons, and develop syllabi. They may also conduct field research, develop degree requirements, and advise students.
Education Survey Researcher: These professionals conduct education surveys by mail, online, over the phone, and in person. They use focus groups, questionnaires, and interviews to learn about people's beliefs, preferences, and opinions. They also obtain salary and employment data, and they may design surveys, analyze data, and publish their findings.
Instructional Coordinator: Instructional coordinators help schools develop teaching standards and curricula. They are responsible for conducting teacher training, assessing student test results, guiding curriculum implementation, and reviewing educational materials. They may also recommend different instructional techniques or introduce teachers to new technologies.
How Much Can You Earn in This Field?
It is difficult to pinpoint an exact salary figure for this field as a number of factors can affect income. For instance, the type of employer, location, professional experience, and level of education can greatly impact the annual earnings of early childhood educators. According to the U.S. Bureau of Labor Statistics (BLS), kindergarten and elementary school teachers earned $56,900 per year as of May 2017. The highest 10 percent earned more than $92,770, while the lowest 10 percent earned less than $37,340. Prospective students should keep in mind that the minimum degree requirement for this field is a bachelor's degree, and those with a terminal degree may be entitled to command a higher salary based on additional education and training.
The BLS also reports that the 2017 median pay for instructional coordinators, a position that requires a minimum of a master's degree, was $63,750, or $30.65 per hour. The highest 10 percent reported earnings of more than $101,500, while the lowest 10 percent earned less than $35,550. The top-paying industries for this field include elementary and secondary schools, educational support services, and professional schools, universities, and colleges.
What is the Difference Between a Ph.D. and an Ed.D. in Early Childhood Education?
As you begin to search for the right online doctoral program in early childhood education that meets your professional goals and budget, you might find you have two options: a Doctor of Education (Ed.D) and a Doctor of Philosophy (Ph.D.). Both are terminal, esteemed programs, but they do have several differences. The Ed.D. is a professional, applied degree that puts practice before theory to manage real-world problems found in PreK-3 education. If you are considering pursuing a career in administration and you enjoy developing consulting portfolios and participating in internship experiences, an online Ed.D. may be the program for you. On the other hand, the Ph.D. is a research-intensive program where students investigate questions as they relate to teaching in the PreK-3 setting. This degree is designed for early childhood educators seeking the challenge of dissertation work, publication in top-tier research journals, or tenured college faculty positions.
What Courses Can You Expect in an Online Ph.D. in Early Childhood Education Program?
Early childhood education doctoral degrees prepare students to take young children's cognitive, physical, social, and emotional abilities into consideration inside the classroom. However, unlike master's and bachelor's degrees, doctorates focus less on teaching and more on leading. Therefore, the curriculum covers how to design classwork and enforce policies that could have a positive influence on children from birth until kindergarten. Courses you might encounter in the doctoral program in early childhood education include:
Early Childhood Education Issues
Childhood Literacy
Working with At-Risk Children
Parenting Child Interaction
Family Learning
Social & Emotional Child Development
In addition to learning about behavior, students may be required to conduct their own research in order to have a positive contribution to the field. To help students develop the knowledge and skills to do this, programs may offer various types of research courses such as:
Education Research Methods
Program Evaluation
Connecting Education Research to Practice
Research Design and Analysis
Qualitative and Quantitative Research
These topics help students expand their research abilities and expose them to new methods, which may prove helpful when it comes to the doctoral dissertation. However, keep in mind that all course offerings will vary by school, so it is important to consult the institution's education department for more information.
How Long Does it Take to Earn an Online Doctorate in Early Childhood Education?
As stated above, coursework requirements vary between schools, but most online doctoral degrees consists of about 60 credits of study. Those pursuing the degree on a full-time basis may spend between four and eight years fulfilling dissertation and coursework requirements.
The program length can vary based on cognate course requirements, practicum components, concentration options, and research opportunities. Typically, students pursuing an early childhood education online Ph.D. must research, write, and defend a dissertation. Although most programs require degree-seekers to work on this requirement during the third year of the program, some learners may request additional time to adequately meet this requirement.
In addition, some doctoral degrees follow a cohort learning format in which students are grouped together with the goal of progressing through the program at the same time, submitting assignments and completing courses according to a set schedule. On the other hand, programs that follow an individual format allows students greater control, and they may take classes at their own pace and on their own schedule. However, regardless of the structure, both types of programs set a maximum amount of time in which students must earn their degree.
Are Professional Organizations Worth it?
Those who are pursuing or considering pursuing an online doctorate in early childhood education may come across one or more professional organizations throughout their education. Professional organizations provide a number of benefits for students and current educators, including continuing education, research, advocacy, and networking opportunities. Many professional organizations also help to offset the cost of education by helping students fund their degree through tuition discounts, grants, fellowships, and scholarships. Members may also be entitled to other benefits such as product discounts, professional development resources, career assistance, and publication subscriptions. The following are three of the most recommended professional organizations for students pursuing a career in the field of early childhood education.
HighScope Educational Research Foundation
Association for Childhood Education International (ACEI)
National Association for the Education of Young Children (NAEYC)
The field of early childhood education is broad, and while it typically covers grades PreK-3, students may also pursue a K-12 preparation program that offers a specialization in the field of PreK-3 education. Completing a doctoral degree in early childhood education online is a critical step for students seeking a deeper understanding of child learning, psychology, and development as it opens up doors for more responsibilities, a higher salary, and a greater knowledge of the field as a whole. Earning an online Ph.D. in Early Childhood Education demonstrates expert knowledge of early learning methodologies, leadership, research, and theories, preparing educators to address the needs of students from birth through eight years of age.
AS Staff
This concludes our ranking of the Top 20 Most Affordable Online Ph.D. in Early Childhood Education for.
Other Rankings of Interest: