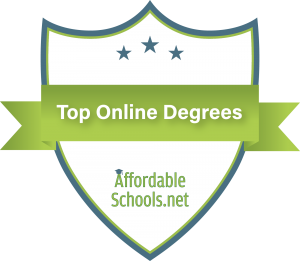 This article is part of our AffordableSchools Guide to Online Doctoral Colleges series. This ranking covers public colleges that offer online or hybrid doctorate degrees.
Methodology
Ranking data is sourced from: (1) NCES (National Center for Education Statistics); (2) IPEDS (Integrated Postsecondary Education Data System) Data Center.
Step 1: Query NCES for public U.S. institutions offering "distance" graduate programs.
Step 2: Refine the results with data from IPEDS, of colleges offering actual online doctorate programs.
Step 3: Combine the two resulting data sets based on IPEDS ID.
Step 4: Filter out candidate colleges that do not have either three online doctoral degrees, or two such degrees with at least a combined total of four concentrations/ emphasis options/ etc.
Step 5: For each institution: sum the cost of mandatory graduate fees and the NCES/ IPEDS-reported average graduate in-state tuition cost to determine approximate yearly tuition+fees cost.
Step 6: Sort descending by estimated in-state cost.
Step 7: Manually verify that an institution has the necessary online/ hybrid doctorate degree programs.
NOTES: Online doctoral degrees listed here are regionally accredited. Program data was current at time of publication. Tuition is subject to change and should be verified before you apply to a college/ university. This ranking is based on each institutional average for grad tuition (as per NCES), plus required grad fees. So any given program may have a different cost than listed, based on number of credits and/or tuition rate changes. As well, any transfer credits granted will also change your overall cost of earning a doctoral degree.
Ranking – Online Doctorate Degrees from Public Colleges